Wish to standout?
Profile Ads

is how.

Get sharp-looking job applications & special design for your profile preview.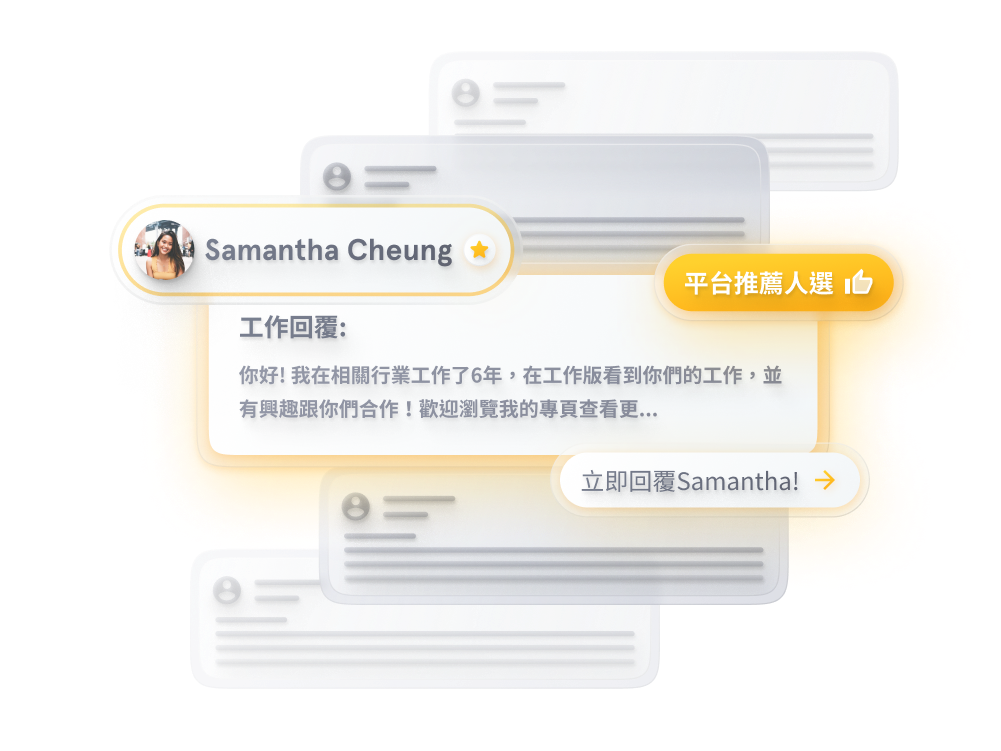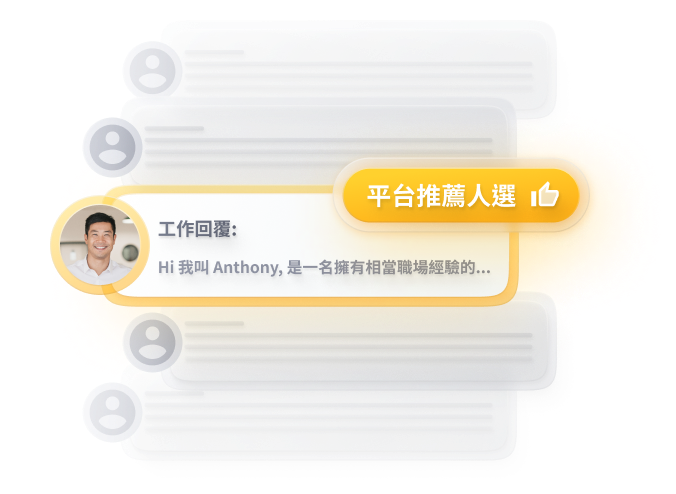 Your job applications are more visible to clients.
A 'recommended badge' comes with each of your job applications, as well as a unique appearance that makes it stand out from the crowd!
Your job applications will permanently be at the top.
Unique appearance highering the chance of securing the deal
Clients are much more likely to approach you.
Let yourself be seen and
maximise business opportunities!
We will be showcasing your profile on various platform pages, which greatly increases your chances of being discovered by our clients!
Profile showing up in the most popular pages like Home, Jobs or Blog page and more.
We will also be picking from Profile ad users and promote their work on our official social networking platform!
You can get up to 30x more impressions than a normal user.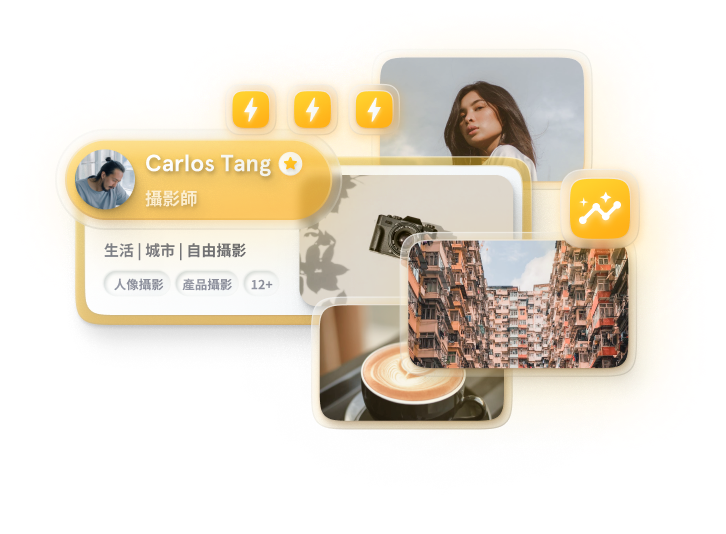 More questions about Profile Ad?
Here are some common questions from other users
Profile Ad is a tool for you to promote your personal brand.
Having Profile Ad means your profile will appear on various pages on our website including Homepage, Search Page, Blog Page, and Client's Job Dashboard, which helps you boost your profile's exposure and increase the chances of getting collaboration invitations.
In the search page, profiles are generally ranked based on criteria such as the quality and quantity of uploaded work, but with Profile Ad, your profile will automatically be prioritized by our system.
How does Profile Ad works?
Profile Ad will take effect immediately after the purchase. When you have used up 80% of the purchased impressions, a reminder email will be sent by us to notify you about the auto-charge.
Once the you have used up all of the impressions from the previous purchase, and we do not receive a cancellation request, Profile Ad will be auto-renewed and a new payment will be charged automatically based on the previous amount.
I have more than one profile, how should I purchase Profile Ad?
If you have more than one profile, select the one you would like to promote when making the purchase.
You may also choose to promote more than one profile at once, the total amount will be calculated based on the number of profiles selected.
How can I check the performance of Profile Ad?
You can go to My Account > Profile Analytics to check on your profile's performance.
There will be a data dashboard with statistics that would help you understand more on how other users interact with your page.
How to change or cancel the Profile Ad plan?
To cancel your Profile Ad subscription, please go to My Account > Subscription, then click on the Cancel button.
If you wish to change to another Profile Ad subscription plan, please make sure to first cancel your current plan, and then you can proceed to purchase your preferred plan on this page.
Can I request a refund for Profile Ad?
As Profile Ad takes effect immediately after purchase, unfortunately it is not refundable under any circumstances.
As a reminder, we will send an email to notify you about the upcoming auto-charge once you have used up 80% of your purchased impressions. If you do not wish to continue with your subscription, please remember to cancel it beforehand.