Looking for Copywriter to Draft Business Proposals (3 months project)
Penny Luke.
We are an innovative start-up company based in Hong Kong and Greater Bay Area. We are looking for a copywriter to support a new project. Copywriter Summary As a member of the Marketing Team, the Copywriter will write and edit copy for a variety of projects (including business proposals, presentations, print, web, mobile, video), working closely with the co-founders, CEO, technical and innovation teams to brainstorm ideas, create concepts, and develop content and messaging. Thorough research and interviews will be required to understand client's ideas, products/services, branding, business proposals and marketing goals. Principal Duties Strategic Work closely with internal teams to participate in all stages of the creative process, from brainstorming to conceptual development, thereby contributing creative strategies and drafting business proposals for the application of government-related funding programmes or incubation programmes Thrive in a fast-paced, collaborative environment with a high-volume workload often requiring short turnaround times Continually raise the bar on innovation, creativity, writing fresh copy that connects with the desired audience and drives action Comfortably vary voice, style, and other characteristics demanded by company, or target audience at hand Stay updated on appropriate style guidelines and brand voice for consistency in messaging Research and understand the client's needs and target audiences, through online searches, reviews of existing research, interviews with subject matter experts, and in-person meetings Understand the concept behind assigned work and how it achieves client and business goals Interpret business briefs to develop and produce creative concepts through execution on assigned projects Stay on top of trends through business/industry monitoring and outside resources Tactical Produce written materials in a variety of formats, including print collateral (business proposals, press materials, pitching decks), Web and interactive content, speeches and other thought leadership pieces, considering responses from the target community Ensure written materials are clear, concise and persuasive to help bring the program strategy to life Understand target audience to translate copy and design into compelling creative in English, traditional Chinese and simplified Chinese Write original copy and edit content for a range of corporate marketing and communications materials Collaborate with a team from concept development to delivery of final product Present copy concepts and final deliverables to teams Revise copy based on feedback/direction Proofread written work and online content Juggle multiple assignments and work in a high-pressure environment Manage time and establish priorities while maintaining flexibility to respond to changing demands Help communicate creative ideas in presentations Minute taking Qualifications Three to five years of relevant experience, preferably in an agency setting or project management setting A bachelor's degree, preferably in English or related major, proficient in Cantonese and Mandarin Excellent writing and editing skills in English, traditional Chinese and simplified Chinese, with demonstrated experience in conceptual writing in business proposals for start-up companies, marketing or advertising, Web, product, brand messaging and promotional copy Experience in an environment working with copywriting, marketing, advertising or PR campaigns, or government related projects Ability to think strategically and conceptualize creatively Strong presentation and verbal communication skills Ability to work cross-functionally and with a fast-paced team Ability to manage multiple projects and deadlines Ability to own projects, demonstrate good judgment when working with team members and client contacts, and take initiative Experience managing day-to-day changes at every level of detail Job Type: Project-based, work remotely, 3 hours of weekly face-to-face meeting Experience:Copywriting: 3 years (Required) Available to start working immediately for the initial timeframe of 3 months
客戶背景資料
要Login先可以睇客戶背景資料的~~ Anyway, Freehunter是一個深受各大企業信賴的網上Freelance平台。 用戶遍佈星港台三地,擁有超過30000位專業自由工作者,協助各地客戶尋找理想工作伙伴!Freehunter團隊期望透過提供多元化的工作機會,讓更多人從事自己喜愛的事業。 Freelancer用戶可以在 工作板申請不同工作 ,提出報價後便可以在聊天室直接聯絡客戶。而Freelancer亦可以在Freehunter建立個人專頁,令客戶看見你的作品,帶來更多合作機會。 客戶可以透過兩種方法聯絡Freelancer,首先是直接 填寫工作內容 並發佈到平台,快速獲取報價參考。客戶亦可親自在[Freelancer列表]頁面瀏覽不同個人檔案,並傳送訊息給心儀的Freelancer開展合作。
申請賬戶
想免費申請這份工作?立即註冊新帳戶!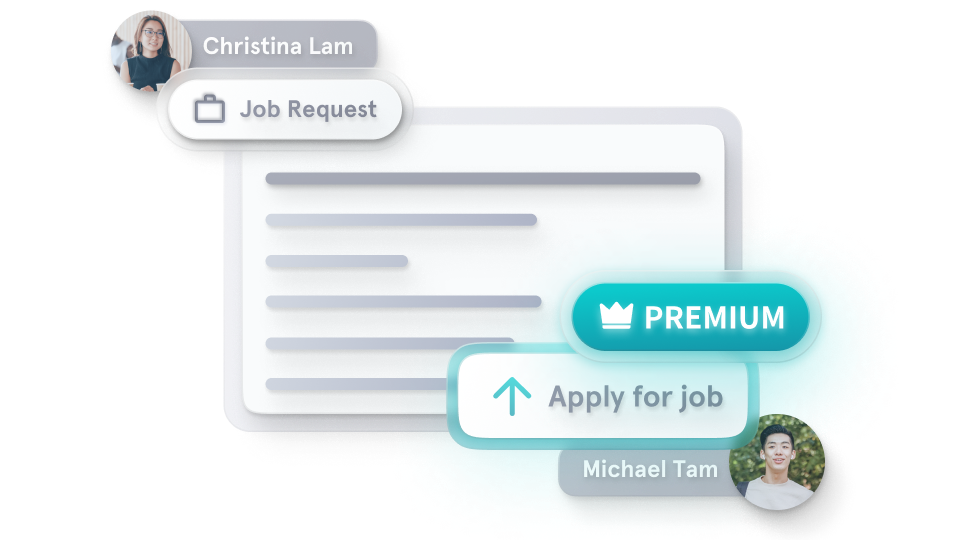 我們的Freelance工作:

超過60%為長期合作,令Freelancer獲得可持續機會

平均Freelance工作價格為 $7,000-8,000